Rail systems for power stations
The heart of a fossil fuel power station has the turbines and alternators. These very expensive and delicate items do not need frequent moving but cranes are needed at the time the station is constructed and then at service intervals. The requirements for the cranes serving in this part of the plant are for very controlled slow operation without vibration or impact on lifting, lowering and horizontal movement. Gantrail rail installations with continuously welded rails are the best and most reliable solution. The crane beams are deep in this part of the plant and the Gantrail tie-backs (surge connectors) are used to transfer forces from the top of beam to the building.
In other parts of a power station there may be cranes for everyday use or for intermittent lifting. Some stations have ash handling systems and most have well equipped workshops with cranage.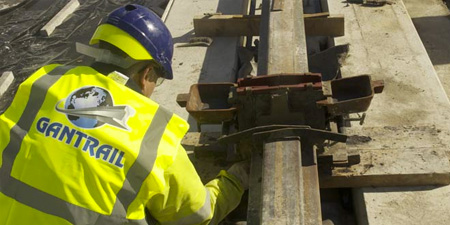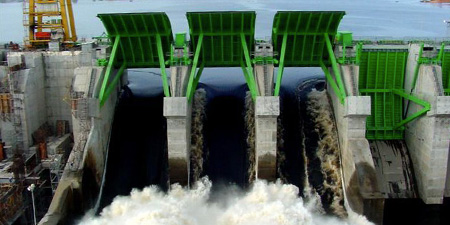 Crane rail systems for hydroelectric sectors
Hydroelectric power stations typically have heavy relatively slow running large turbines with appropriate large diameter alternators. These may be positioned with vertical or horizontal axis. Cranes are mainly required during the construction phase and then at intervals during maintenance and overhaul. The halls tend to be long and the equipment is very heavy but delicate. Thus it requires cranes that need very controlled slow operation without vibration or impact on lifting, lowering and horizontal movement. Gantrail continuously welded rail installations are the best solution for such applications.
Rail systems for the nuclear industry
Nuclear power stations and other facilities handling radioactive materials have special needs not least associated with security. This has an influence on all aspects of work from design through site installation to repair and refurbishment. Design safety factors tend to be higher in this field of work. Work on site can be limited by radioactive exposure requirements. Gantrail have experience in all ranges of work including several designs of power station including Magnox, AGR, PWR, BWR, re processing and naval support facilities. Experience goes back to the 1960's when the company was formed.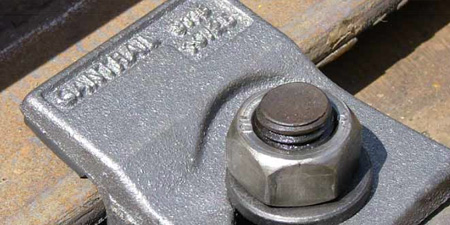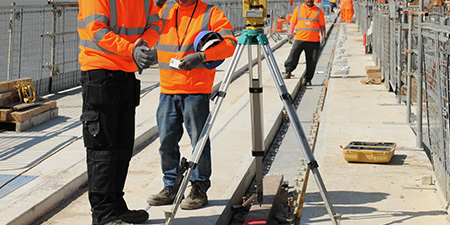 Crane rail systems for water treatment works
Water treatment plants must work continuously. There is relatively little very heavy equipment but there are lots of repetitive functions some of which rely on machines mounted on steel rails.
Typically fresh water supply facilities are kept remote from waste water treatment. The plants are characterised by having large round or rectangular holding tanks where water is stored or passed slowly through filter and other beds. Some require equipment to scrape settled material others are needed to distribute water onto filter material. Some require the distributor systems to be power driven to overcome the resistance of settled material others require contaminated water to be supplied to the moving distributor.
Gantrail have designed, supplied materials and installed systems for works in the UK and in other countries.