Refurbishing Crane Rail Installations
Refurbishment often means taking plant or equipment out of action for a period of time. Thus programme management is key to an effective refurbishment projects.  This must be combined with the pre work survey, the timely delivery to site of equipment, materials and the team of experienced operatives to complete the work.  The site work organisation depends on the size of the project.  It may entail many workers with some Gantrail supervision plus highly trained and experienced operatives.  Sometimes there will just be the need for one or two Gantrail specialists to carry out a straightforward task such as rail repairs.
1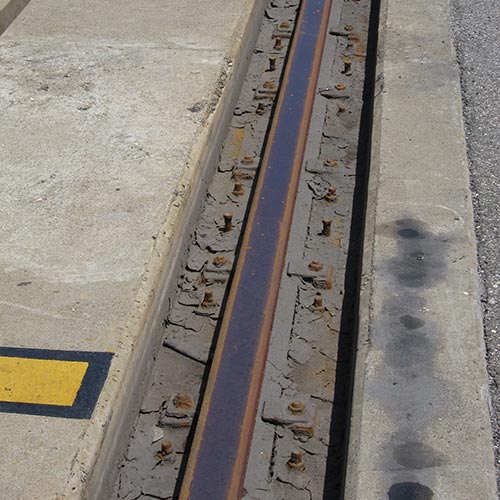 Rail before refurbishment
A worn continuous crane rail requiring refurbishment in Caucedo Port.
2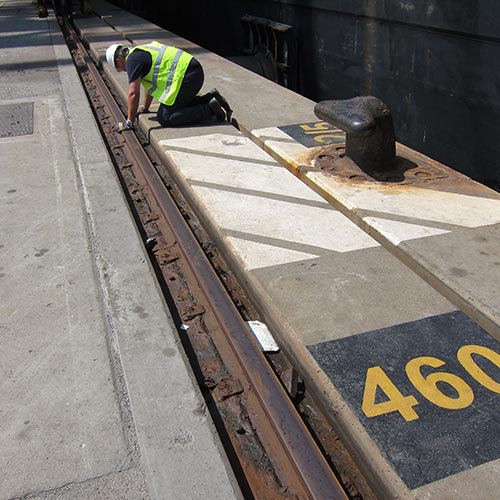 Assessing rail foundations
Our engineers inspect and assess the extent of the wear on the rail and foundations.
3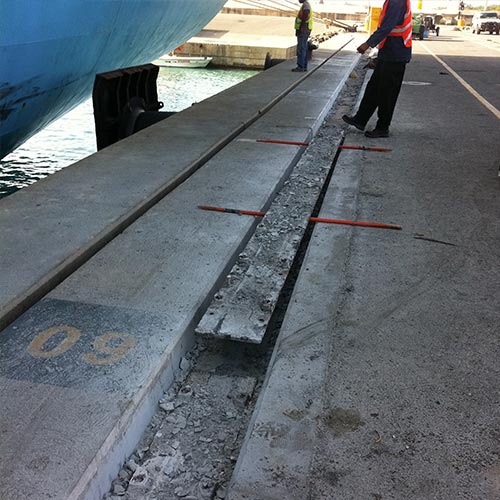 Removing worn rail sections
Removing the worn sections of rail that will be refurbished by our team.
4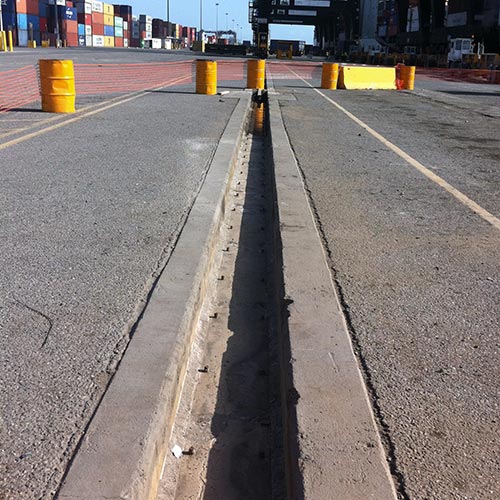 Planning new rail foundations
Preparing the foundations to receive the refurbished continuous rail system.
5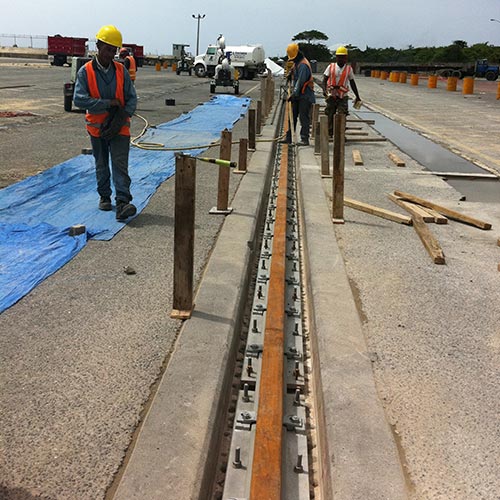 Installing refurbished rails
Our team installs the refurbished rail, soleplates, clips, bolts and pads.
6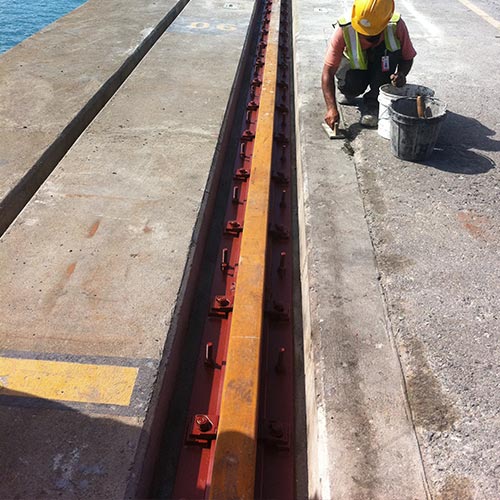 Final checks of the rail
The rail is painted and checked to assure safe and uninterrupted use.
7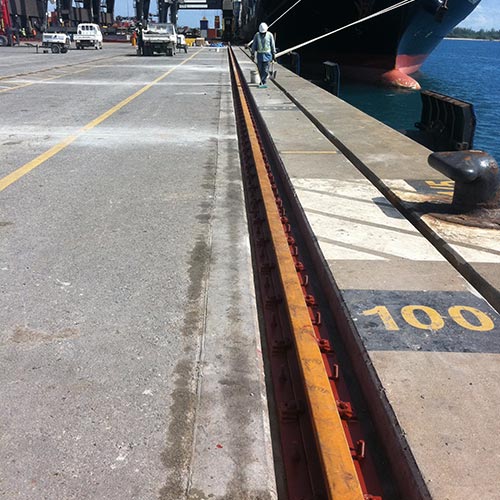 The finished refurbished rail
The refurbished rail has been completely installed and is now ready for use.