Ongoing Support & Warranty
Gantrail has a policy of supplying quality materials and installation services. Our commitment is to satisfied customers with installations that do not give problems. Our materials and installations are guaranteed according to our terms and conditions. But crane rails deteriorate in time and with hard use. And we are pleased to respond to the problems experienced by our customers.
In our experience many problems arise when the installation has not been done by competent operatives. This is why Gantrail offer the fullest warranty when they have supplied all materials and completed or supervised the installation. However we are always keen to assist any customer who has a problem with a track.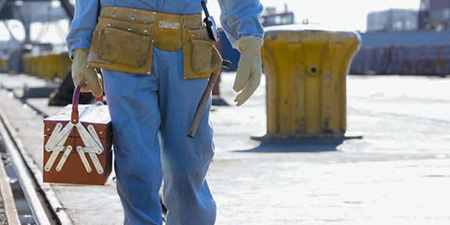 Dedicated Crane Rail Maintenance Worldwide
Gantrail are experts in Crane Rail maintenance and support worldwide, and are capable of providing highly trained teams to your ongoing projects to supervise, care and support the maintenance of your rail systems wherever your project is based thanks to our network of strategic partners..