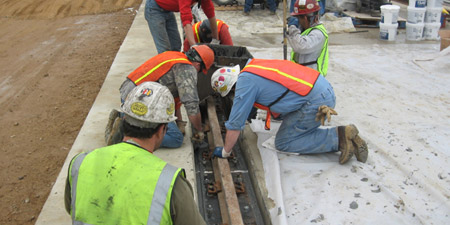 From pre-installation through to completion
From the very outset we familiarise ourselves with the requirements of the project. We supply practical support for the installation with an experienced team on site. Through to sustainable solutions and a stringent adherence to all safety regulations, we go beyond pure delivery and install. We have built our reputation on quality service and our commitment to all with whom we come into contact.
This commitment has led to our engagement across many high profile projects the world over. From ship to shore crane installations, to power stations to international sporting venues, we are able to apply our proven expertise and engineering capability to fulfil the most complex and challenging of project needs.