Rail systems for warehouses
The pace of commerce, trade and the movement of goods is continuing to rise rapidly and the internet has given it a significant boost. Times from order to delivery must be continually reduced. This has led to ever increasing pressure on companies to install systems which can respond in the time required. Thus there are more automated warehouses, high bay warehousing and even cold storage facilities being used. These employ special cranes that run on a single rail at ground level and a further steady rail at their top. The level of accuracy required for the rail position is needed to prevent sway of the tall crane mast during rapid motion.
Logistic systems are subject to ever closer integration of the individual components including transport, warehousing, and containerisation which are feeding into intermodal facilities. Where rail mounted equipment is used Gantrail is on hand to get the installation right and on time.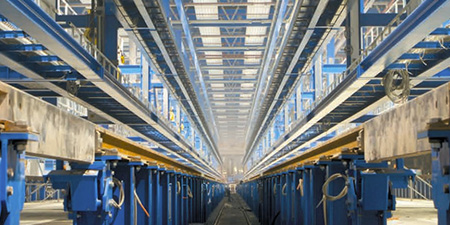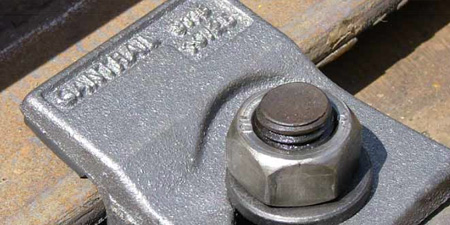 Airports, Cargo Handling, Freightliner Terminals
Airports present particular challenges for the logistics managers. There are specific containerisation systems which have introduced more sophisticated automation and these often require some degree of storage to schedule items with flights and not impede the flow-line systems. Steel rail mounted cranes are one of the ingredients in these systems. Gantrail have been active supplying and installing rails at a number of airports.
Freightliner terminal are a specific element in intermodal systems where containers are transferred between road and rail transport. They normally have an element of storage but this is seldom the prime purpose. However they are effective in removing vehicles from roads which is judged as environmentally desirable. Needless to say they require reliable long term availability of steel rail mounted cranes.