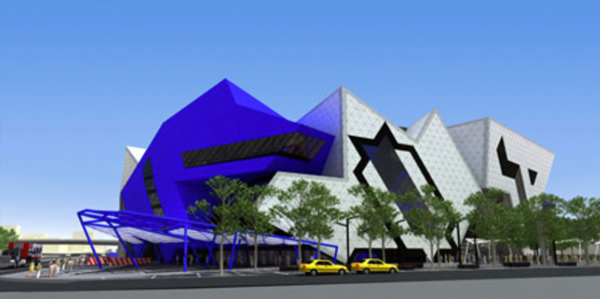 Project Details
End User
Perth Arena Sporting and Entertainment Complex
Operator
Venues West
Contractor
BGC Contractors, Vector Lifting
Loads
2000 tonnes
Key Benefits
Provision of a much needed indoor sports and entertainment complex. The sliding roof has been incorporated to accommodate the Hoffman Cup; a world class tennis event played in Western Australia as a lead into the Australian Open.
Drawing  upon their experience of similar projects around the world, the Gantrail design team supplied technical expertise – 89 kg Railtrack and Gantrail 9220/20 clips to secure two rails each side of the Arena for a sliding roof.
This world class entertainment stadium was designed by Perth company Cameron Chisolm and Nicol and was constructed by BGC Western Australia.
Aims
To design and build an Entertainment and Sports Arena complex in the City of Perth Western Australia.
It will have a seating capacity of 12,000 people for sporting events and 14,000 for concerts.
Incorporate a retractable roof which will give an open air facility for sporting events.
Attract world class performers and international sporting events.
Timescale
Design was released in 2007 and went through rigorous engineering consultation regarding the capacity of 89 kg rail, the 9220/20 Gantrail weldable base clips and the MKVII Gantrail reinforced rubber pad due to the excessive winds Perth can generate. With the help of the engineering and design staff at Gantrail this was given the go ahead in 2008 for installation.
Installation
The project consisted of;
The rail was joined using an aluminothermic welding process and installed by Vector Engineering in December 2008.
Outcome
The Perth Arena is scheduled to be open in 2011 giving Perth Western Australia a state of the art, world-class sporting and entertainment Arena.