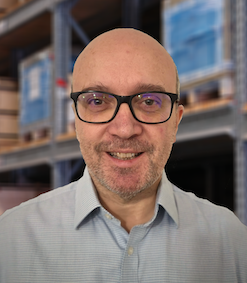 We're delighted to announce the appointment of Roberto Minicuci to the new position of Sales Manager – UK & ROW. Working alongside Dieter Verheyen, Sales Manager – Europe, Roberto brings a passion for engineering and international sales, along with a lifelong love of skiing.
"With a background in Mechanical Engineering and over 15 years' experience in international sales, I'm excited to work with both our internal team of experts and our established network of agents and distributors around the world'.
We look forward to the new relationships that Roberto will develop whilst continuing to build and strengthen our extensive distributor network throughout our global operation.