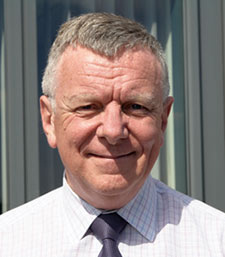 Gantrail recently announced the acquisition of larger premises in Dubai. This comes as a direct response to the growing number of awarded projects that the team have in place, and underlines the firm commitment that the company has to the very highest levels of 'on-the-ground' customer support and service.
Speaking of the office relocation Managing Director, Malcolm Trigg said "This is a real milestone in our development as a business and the very positive outlook we have for development and growth across this particular market. Having had a permanent presence in Dubai for 14 years already, this move is a significant step forward and drives our plans for growth."
The extension of Gantry Railings presence in the market is supported by a number of new appointments and team moves. Robert Lyons has recently joined the organisation to take the role of Project Manager for the Middle East. Roberts' key role initially will be to head up the new DP World CT3 Project.
Robert will support the existing team which comprises Jean-Claude Engelbert who has led the sales team for the last two years and K V Radhakrishnan who joined in 2000. The overall operation is further supported by Aquino and Asharaf who recently joined the Site team.
Due to the high volume of business that Gantry Railing is currently experiencing further temporary support has been provided from the UK. Alan Hood, Health and Safety & Site Manager has played a pivotal role between major contracts in the UK and Dubai. Karl Knapman and Kevin Reed, have also provided a major help for the past 8 months during the EMAL Phase 2 Project and are expected to remain in Dubai for the coming months.
For more information on Gantry Railing's expert range of specialist products, installation and support services contact the UK headquarters on +44(0)1452 300688 or to contact the Dubai office simply call +971 4 8808079 or email gme@gantrail.com.