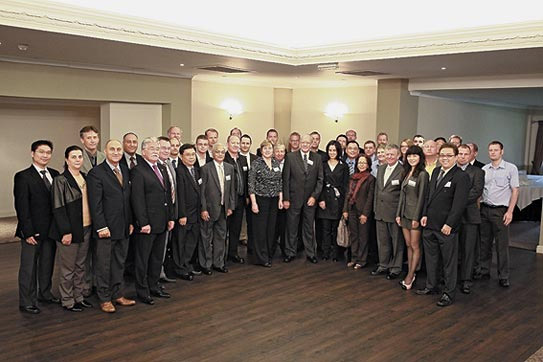 Gloucestershire played host recently to a number of high profile international delegates, who travelled from all corners of the globe to participate in the Gantrail Sales Conference at the beautiful Hatherley Manor in Cheltenham.
Gantrail, whose headquarters are based in Gloucester, are leaders in the field of crane rail engineering, having worked on a number of notable projects including the India Space Research Centre and, a little closer to home, the infamous sliding roof at Wimbledon.
Committed to innovation, research and development, Gantrail made significant investment to ensure that as many of their international partners as possible could participate in the event where product developments were launched and many invaluable discussions and meetings took place.
Speaking of the event Malcolm Trigg, Managing Director commented "I feel exceptionally fortunate that we were able to hold such a successful event, with colleagues and partners from across the globe taking the time to come to our conference. We are committed to continued communications with all of our international agents and partners and this event was a significant milestone in celebrating our success and proving our commitment to our partnership focus."