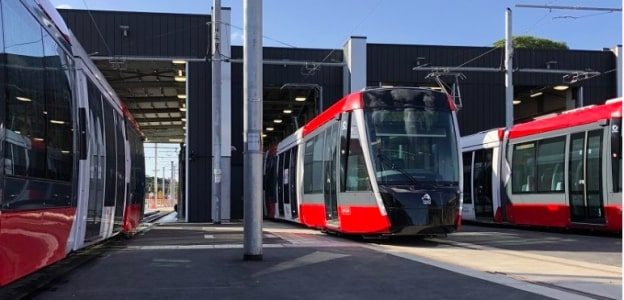 It is great to see our crane rail solutions helping to keep the exciting new Sydney Light Rail project on track.
From initial design support to the supply of Gantrail 3124/15 clips, 2 versions of our Gantrail Mark 2 pad and insulators, our partners Bexon Rail provided their full expertise to this landmark project.
With installations throughout the sheds, wash bays and maintenance bays now complete, the team has also just delivered further volumes for the next stage within the scheme.