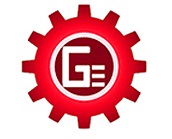 Following the recent retirement of Raj Bharat, Gantrail are delighted to announce the formal agreement to use Gallant Engineering as their official channel partner across India.
With operations based out of Navi Mumbai, Gallant are a well-established organisation with a team of young, qualified and experienced engineers, designers, project managers and installation engineers capable of handling a wide range of projects at all levels of complexity.
Speaking of the partnership Gantrail Managing Director Malcolm Trigg comments
"I am extremely pleased to be able to officially announce this new partnership. The power and impact of our brand worldwide is hugely dependent on our strategic network of partners. Finding the right organisations, with the right skills, commitment to quality and shared vision is a challenge. But it is critical to our success and ultimately the experience that our clients receive."
He continues
"We are extremely confident that Gallant Engineering will help us build on the already excellent reputation we have across India. Key for us now is to move into new market sectors and seek out opportunities where our crane rail engineering solutions can be applied."
To get in touch with Gallant Engineering you can find their contact details by clicking here.