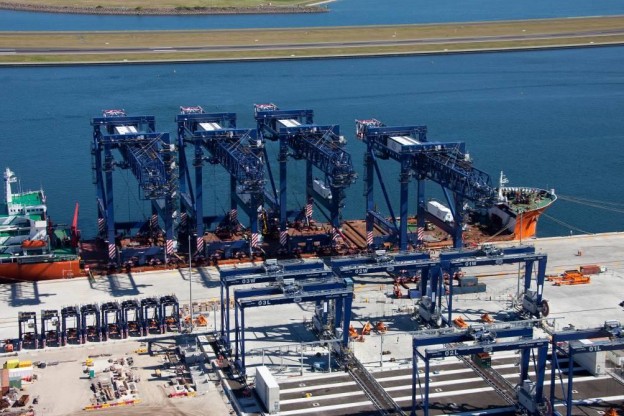 Project Details
End User
Sydney Ports Authority
Operator
Hutchinsons Terminals
Contractor
Laing O'Rourke
Key Benefits
Engagement with design teams allowed the project teams to keep focus and find solutions without affecting timescales or budget.
Key personnel on-site in Australia and a dedicated support team in the UK led to the efficient sharing of information and project focus.
The ability to locally source materials for the project minimised any time or cost impacts.
Port Botany in Sydney is Australia's second largest container port. It was of strategic importance for Hutchison Ports, who were looking to increase their presence on the East Coast, in order to become a viable option for shipping lines. With a terminal already in Brisbane, Sydney was the next step in their presence, working towards future development.
A key element of this project focused on the fact that the neighbouring ports had seen instances of movement and settlement, so that crane rail system needed greater adjustment over the 30-year life expectancy. A clear example of this could be seen in the existing terminals rail structure which had been pushed out to the point of maximum adjustment at one end whilst the other end was at its minimum setting. Knowing that this new terminal site would be susceptible to the same risks, Gantrail worked during the design phase to factor a solution allowing for greater lateral adjustment.