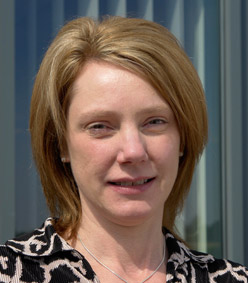 Gantry Railing announces new addition to the Board as it welcomes Carole Cresswell, Company Secretary and Accountant to take up a seat.
Gantry Railing Ltd; a world leader in the provision of crane rail solutions, has recently announced a new appointment to the Board of Directors.
Carole Cresswell, who has been a key member of the Gloucester based team since 1999, has held the position of Company Secretary and Accountant. Her appointment was confirmed at a Board Meeting earlier this month.
Speaking of her appointment Carole said "The invitation to become a member of the board came as a complete surprise and was totally unexpected. This is a significant milestone for my development and demonstrates a clear level of confidence in my abilities and the role that the Board believes I play. I am focused on continuing to make a strategic contribution to the development of the business and the brand and would like to thank everyone who has assisted me in getting to this position."
Carole joins existing Board members Malcolm Trigg, Managing Director and Les Spencer General Manager. Malcolm commented "The decision to invite Carole to the Board was a straightforward one. Her professionalism, contribution and clear commitment to our business is clear for everyone to see and myself and Les are very much looking forward to the direct impacts that Carole will have. I firmly believe that the Board structure now gives us the very best platform to stride forward with our plans for the years ahead."