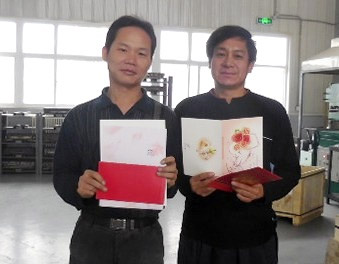 The long standing service and loyalty of the people who make up the Gantrail brand throughout the world is key to the ongoing success of the company. Like any business, they appreciate that a huge proportion of their success comes from the people within the organisation. The recently launched employee recognition scheme now focuses on Mr Mu and Mr Wang in Tianjin, China.
Speaking of this, Managing Director Malcolm Trigg said "Mr Mu and Mr Wang have both been with the company for 5 years and make a very valued contribution to our operation there. Both are employed in production and Mr Mu is the factory supervisor."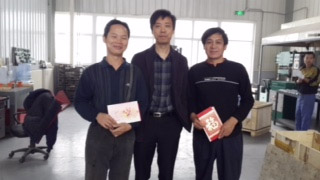 Mr Mu and Mr Wang are featured in the photograph along with John Wang (centre). John, is the Gantrail distributor in China and also doubles up as General Manager at our factory in Tianjin.